Welcome to our Website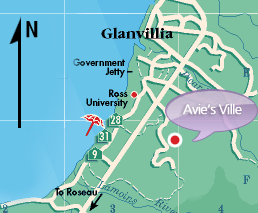 Welcome to Avie's Ville, located in the heart of Picard along the Banana trail. Avie's Ville is 8-10 minutes walk and luxury, 3-4 minutes away from Ross University and major supermarkets and services.
Avie's Ville apartments offers two housing solutions to meet your needs; "Avie's Ville" which provides singles, and doubles rooms and "Avie's Ville luxury" which offers Luxurious Single rooms.
Standard amenities provided in every room includes air-conditioner, cable TV, Internet and maid serves. Free parking is also available on site.
At Avie's Ville We are committed to providing you with excellent services at affordable prices
| | |
| --- | --- |
| | |
| | visitors |